Soul Map
A one-on-one deep dive into the powerful inner magic of driven Creators + WILD DReamers hungry for their next level of creation and impact
MAP MY SOUL
We're talking masterpieces, movements, and magic.
Let's be honest, you have BIG things stirring inside you. Probably so big it scares you to speak them out loud.
But what if you're not good enough?
What if you let yourself or others down?
What if you can't handle the pressure or expectations?
What if your people reject you and you end up alone?
How in the world are you supposed to make big things happen?
Because you're not looking to create just that one thing. (We both know that's only the beginning.)
You have an entire empire of world-transforming ideas begging to be born.
The problem is… you're trapped in a fog.
A fog made up of your culture, your fear, your doubt, your pain, and everyone else's ideas of who you should be.
Even your brain tells you "This is silly. Who am I to do this thing? I should be happy where I'm at instead of risking it all for a pipe dream."
But that doesn't stop you from feeling the hunger to expand… to stretch beyond your current limits, creating new visions and possibilities, as you give rebirth to yourself through next level creation.
And while others might honor your willingness to hide in your current creation — You've already made your bed, right? Now you gotta sleep in it? — your soul won't be silenced.
It knows that you weren't born to be mediocre or to play within the limits others would place on you. 
It's time, my friend, to access your full Creation Magic™ and fulfill the measure of your creation on this planet.
Whether the focus of your transformation is yourself, your creative work, or your leadership, it all starts with remembering your map — your Soul Map.
$100K. That's the value I'd place on this.
I think that could be the difference in revenue within the next year or 2 from the clarity and confidence I have now.
A Soul Map is like a genetic mapping of your soul; identifying the key, influential aspects of your aura and chakra systems — aka your "soul DNA" — that are impacting you, your relationships, and your ability to create.
Soul Mapping is a process that helps driven creators and magic makers discover what your internal GPS is already trying to show you about your path, including where to look for answers, how to interpret what you find and what you need to do next.
In a 3-hour deep-dive session, we'll explore your:
Auric Compass

: the combination of soul essences impacting who you are and why you do what you do,
Sacred Creation: your deeper, gifted calling that is asking you to step beyond the places you've already been, and
Energy Flow: how you're accessing the infinite source energy that gives life and power to all you do.
After our VIP day, you'll receive a summary report with the personalized insight and tools necessary to reach your next level as a creative, as a creator, and as a divine human being so you can access your most powerful magic on demand.
Your Ancestry.com or 23andMe genetic fingerprint can tell you a lot of things about you, but the one big key they're missing is this — your soul DNA.
This is the map to where you are headed, not just where you came from.
Because you aren't here to climb another mountain. (Mountains are for muggles.) You're gonna get in the motherf*cking spaceship and explore the stars.
If you have the chutzpah to choose vulnerability, diving deep into your soul, and the tenacity to follow the map uncovered in the process, you'll walk away with:
Clarity around your sacred creation and messaging
Exact next steps you need to tap into your innate Creation Magic™
Higher quality and more fulfilling relationships, including self, higher power, sacred creation, intimate partner, team members, peers, and more
More aligned, powerful decision-making
Validation that this new call is real and your next step to take
Confidence in who you are as a creator, a visionary, and a divine human being
Courage to take the next steps
Ridiculous momentum
And, of course, a 20+ page report outlining your entire map with personalized steps, tools, insights, cautions and guidance to help you be your most creative, powerful self on demand.
"Do you have the courage? Do you have the courage to bring forth this work? The treasures that are hidden inside you are hoping you will say yes." ~ Jack Gilbert, poet
Your inevitabilities — the outcomes you will experience when you say yes to you — are waiting. You just have to say yes.
This has improved my relationships with people, my work, and my money.
Understanding my soul map has helped me to focus more on the things that are important to me, leaving the cruft behind. I have more clarity when I approach a new task or opportunity. I understand how I can bring my gifts to bear in order to move things forward and make the greatest contribution to success. This has improved my relationships with people, my work, and my money. I have no doubt that I will continue to see the fruits of this knowledge again and again in my future.
Here's how the magic is about to unfold…
How does Soul Mapping work?
To you, it will feel like a free-flowing conversation. Some questions will seem natural and expected, others may come across as strange and meaningless. I promise, it all has a purpose.
As a powerful soul-seer, empath and oracle, I am feeling for indicators underneath your answers as I determine where you are blocked, where you are hiding, and where you need the most help to harness your Creation Magic™.
Unique Auric Compass
There are over 2,744 combinations of soul essences that make up who a person is and how their creations manifest in the world.
During our time together, I'll identify the three essences that present the strongest in your aura and where they are located in your layers:
– Soul Skin: This is your core essence and it doesn't change. Ever. You were born with it and you will die with it. It flavors everything you do and how you show up in the world. It is an intrinsic part of unlocking your Creation Magic™.
– Habit Field: This soul essence is impacted by the patterns of behavior you use to interact with others. Its power is in knowing how to adjust it or work with it to get the results you desire.
– Life Lens: This soul essence is what people see and feel when they brush up against you, whether online or off. While this one can also change, our goal is to keep it as consistent as possible. This reads as trustworthy and authentic to the people you serve. Want people to respond to you differently? Then we have to look at what's happening in your Life Lens.
Sacred Creation
As we talk, my gifts allow me to feel, hear, and see the sacred creation inside you — the size of your flame, the intensity, how far it's spreading, and more.
I feel the inevitability of what the Earth will be like as you continue to make choices in alignment with your sacred creation, including what lights you up and what shuts you down.
I know when you're hiding from your greatness and getting lost in a project that doesn't actually matter, and I can help you re-align to your true Creation Magic™.
Energy Flow
We'll be checking in with your chakras to determine
What sources of energy are you plugged into?
How open are your entry points?
What is the health of each chakra reflected in your Soul Compass?
Are your chakra partnerships healthy?
What is happening with your Heart Chakra, the center point of the entire system?
And more…
Whatever you are missing that is blocking you from your next steps, we'll identify it and determine the tool specific to you and your Auric Compass that will help you forward with greater ease and more momentum.
VIP Day with Recording! (Value $5997)
Though we have 3 hours together, this is really about helping you. I am more committed to mapping your soul than I am to the clock, so sessions can be up to 30 minutes shorter or longer depending on the needed breakthrough. This is more than a planning session… it is also deep healing… so come open and willing to receive. <3
After our session, you'll receive a downloadable recording so you can refer back to your VIP day again and again for new insights and aha-gasms!
Soul Map Report (Value $1997)
This 20+ page, full-color PDF documents your current Auric Compass, Sacred Creation, and Energy Flow including in-depth descriptions of each core essence, phase of creation, chakra diagnostics, and tools specific to you that will help you create the next level impact you desire.
Live Walkthrough of Your Soul Map Report (Value $997)
In this 45-minute session, I walk you through your soul map report, including a brief explanation of each of the tools I recommend, next steps to implement what you learned, and a daily ritual that will tie everything together. No need to comb the full-length video (unless you want to!). I answer all your questions here and give you everything you need in this session.
Bonus #1 — Rebels Hearthstone 12-month Access (Value $597)
A way back home to self + magic for driven creators who want true belonging with other extraordinary people, empowerment to trust + believe in their real, most authentic self, and opportunities to stretch beyond their current limits to achieve the daring visions + possibilities inside them. Rebels Hearthstone is designed to provide you with continued support and a powerful peer network as you work with your soul map over the next several months. It includes quick trainings to address questions, self-reflection prompts to help you better understand your mindset, emotions, and soul, live workshops to support your continued growth, live challenges to build soul-sustaining habits, and more!
Bonus #2 – 30-day Follow Up Session (Value $497)
This free, 30-minute session — held about a month out from your original mapping — is designed to ensure you are comfortable using and adapting your Soul Map. Ask questions, get more clarity, discuss roadblocks… this is your session to get the answers you need.
Bonus #3 — Energy Flow Digital Training (Value $497)
Understanding the Chakras is integral to understanding and interacting with your Sacred Rebels Essences. In this 2-hour recording (taken from a live Sacred Rebels Intensive), I teach you how to use this foundational energy system to better understand, interact with, and utilize the power of your essences.
Bonus #4 — Live Event Credit (Value $1000)
Through years of teaching and attending events I've learned that there is SO. MUCH. POWER. being belly-to-belly with both mentors and peers. So whatever I'm doing, I know huge shifts will happen for you when you're in the room.
This bonus gives you a $1000 credit towards any Sacred Rebels Intensive (digital or live) within a calendar year of your map. The intensive, called Rebels Ascending, is a catalyst experience for driven creators + wild dreamers ready to access their most brilliant creation mojo on demand + create not only masterpieces but magic.
It's a living, breathing extension of your Soul Map, taking everything we've worked on during your VIP day to a whole new level!
You are ready for the deep work. You aren't shy about getting vulnerable and you care more about progress than keeping up appearances.
You are committed to creating a better world. You see the divinity of the human family and are invested in helping us reach that new way of being.
You want to unlock your magic and ignite the possibilities. You crave what's next and want to live as your fullest, brightest self… even if that means releasing what you have created to make room for what is to come.
You value and are willing to invest in energy work. Whether or not you consider yourself "woo", you are open to all of the things that can transform yourself, your life and your biz.
You like having fun! You are happy firing glitter cannons and dancing in the sparkle.
You choose radical responsibility for self and circumstances.
You take action. I can show you the stepping stones, but you are the one who actually has to do the work.
You are habitually unkind. Trolls + mean people need not apply.
You have something to prove. I LOVE working with experts in their fields! But I eat shoulder-chips and egos for breakfast. If you're more concerned with proving yourself right than in receiving what's next, I'm not the droid you're looking for.
You require perfection. If you're not ready to let people (including me + you) be human and make mistakes, you won't be happy here.
You do NOT want to change. This experience is about growth, which happens outside the comfort zone. If you're not up for that, this journey will feel like steel wool to the face and neither of us want that for you.
You tend to blame or make excuses when things don't go your way. That won't fly here.
You are "just curious."

Soul Mapping is intense work on both sides and I'm here to feed the

hungry

.

You simply can't open up to others. Either you don't want to or aren't in space where being vulnerable is possible. No shame here! You may just need to work through another medium of healing first (like therapy) before we dive deep into your soul.
I honestly thought Debbie Burns was nuts when she said she could [see into my soul]… then she proved it… boy did she prove it.
Thank you for bringing out in me what I had hidden. Thank you for my confidence boost and for believing in me. Thank you for seeing into my soul.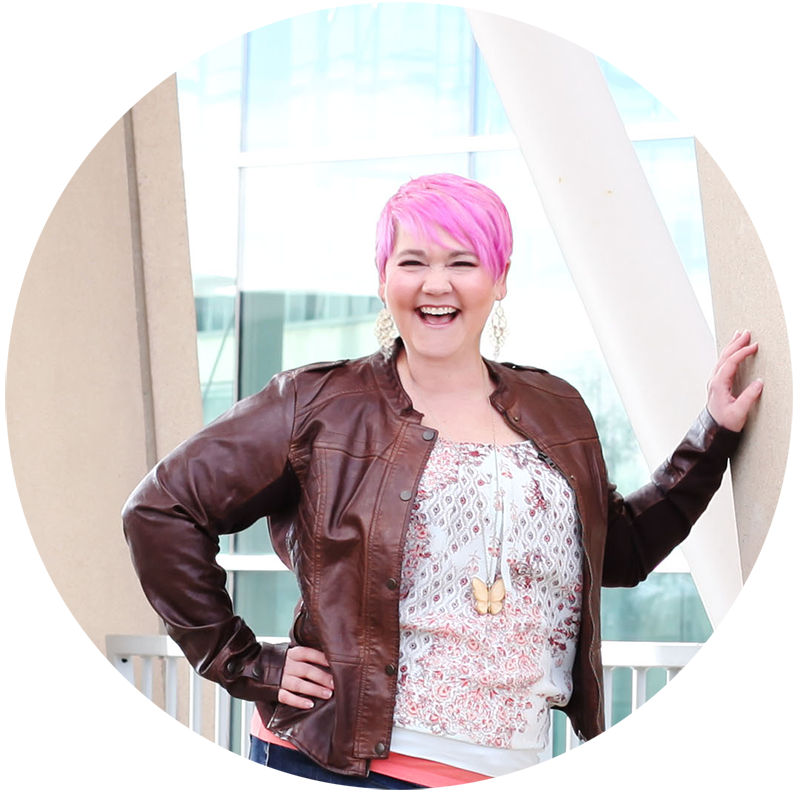 Soul Seer, Magic Awakener, and Molotov cocktail in Hello Kitty packaging.
Whether your sacred creation in this season is yourself, your creative work, your leadership, or your biz, I provide you with the tools to unlock your Creation Magic™, create your most incredible work ever, and transform the world.
My magic is in helping you to believe in yourself and your magic so strongly the world can't help but believe in you too.
And my ability to reach beneath the surface and pinpoint the cause of your "stuckness" and pain is profound.
What I see, what I feel, and how I reflect that back to you in a way you can both understand and shift — recalling your power from those in your past — has provided insane results + incredible breakthroughs for both myself and my clients.
I am a ridiculously powerful mirror of your Truths.
And as someone who has spent the last 30+ years navigating trauma, the past 8 helping creatives claim their power, and the last 6 exploring mind-blowing, life-changing elements of the intuitive world, I understand the unique fears, doubts, challenges, and resistance creative entrepreneurs + magic makers experience when we choose to set our True Self + greatest desires free — especially when mental gremlins whisper "who are we to do this big thing?".
I get it. I really, really do.
But I CAN'T let you back down. I can't let you play small. I can't let you believe for another nano-second that staying where it feels safe is serving your highest call.
You are the one. The right one. The beautifully imperfect one who's been called to change the world.
And the time is now.
I believe in you.
Loves & hugs,

SOUL MAP VIP DAY
TOTAL VALUE: $11,582
VIP Day (3-hour session w/ recording)… Value $5997

Soul Map Report… Value $1997

Live Walkthrough of Report… Value $997

Bonus 1: Syndicate Access… Value $597

Bonus 2: 30-day Follow Up Session… Value $497

Bonus 3: Energy Flow Digital Training… Value $497

Bonus 4: Live Event Credit… Value $1000
(Yeah, I know… I'm crazy. I just LOOOOVE giving you ALL THE EXTRAS!!!)
What if no one gets the work I want to do?
My belief? If you are aligned and have received the intuitive hit to offer something to the world, then there are already people in the world asking for it. They speak their prayers and carry desire in their hearts and Source/Universe/Higher Power responds by tapping others on the shoulder to answer the call…
to be someone else's miracle
. Our job is to rally our chutzpah and say yes.
Wondering if you're truly aligned and picking up the right call? I got you! We'll explore all that when we discuss your sacred creation!
And I will give you the tools to build that trust with your intuition because — at the end of the day — you are your own best expert.
I've worked with coaches and left feeling more confused than ever… how do I know this will work?
Because we aren't basing your backpack of tools on habits and perceptions — which is what most assessments are gauging. Instead, we are diving right to the heart of who you are and showing you how to harness those innate gifts + powers in your life. I connect those incredible pieces of you back to your Creation Magic™ with practical application and doable steps that will give you the breakthroughs you're looking for.
This is a big investment for me right now…
I believe that every step outside our comfort zone is a big investment and that tension you feel? That's the stretch between your desire to choose what you want most and your brain's auto-responder telling you that new and unknown equals death.
It's time to get used to it because this path you're about to take will not only cause you to step outside your comfort zone but live outside it.
And what I'm about to show you — if you apply it! — will return to you 10+ times your investment in empowered relationships, courageous creating, and fulfilled living. (And yes, many of my clients have made more money too. That's just a happy side effect of magnifying your magic.) 
Am I REALLY a sacred rebel?
Are you a creative entrepreneur who is hungry for growth, expansion, impact, and redefining the status quo through your work? Because you know you are designed to do something greater in and with your life — like transforming yourself, your community, your industry and/or the world?
If so, you are a sacred rebel. Being a sacred rebel isn't a birthright, it's a choice. Are you in?
How do I schedule my appointment?
We'll meet first for a free chat to make sure the Soul Map is a good fit for the both of us. If it turns out we're a HELL YES together, I'll take payment over the phone and schedule your VIP day on the spot!
I walked away with the power to take back my expertise in photography and move forward with my business and sacred creation.
I was really impressed by how much Deb had to share. It's like she looked into my soul, found the words and put it on paper all wrapped up in glitter.
I see you, Creator. I mean really see you — all of the intense pieces of you as a spirit, as a human, and as a magic maker that are lying dormant under the layers of life and culture that have been thrust upon you.
Layers that are heavy and make your sacred creation feel burdensome.
But it doesn't have to be that way.
Let me show you how to connect those incredible pieces of you back to your Creation Magic™ with practical application and doable steps that will give you the breakthroughs you're looking for.
It's all right there in your Soul Map.
Let me help you remember.
Because you are made of starlight and magic runs through your veins.