me, again.
I'm Deb — Soul-seer and magic awakener. I lead creative entrepreneurs back to magic.
My gift is leading others like you — those I call sacred rebels — through their next-level awakening, whether you're at the beginning of your journey or discovering the next new star. I help you build:
the confidence to live true to you,
the courage to take the tough stands,
and the connections to not just impact the world, but influence it as you claim your magic and create the life and relationships of your dreams.
I've snorkeled the Palancar Reef and stood on the pyramids of Teotihuacan. I've crossed the Golden Gate Bridge and shed tears at the 9/11 Memorial. And I've traversed my own dark night of the soul to come out the other side with a few less scars, a deeper love of self, and an immovable commitment to live a life true to me.
And I'm here to tell you, you can, too. You can walk (and withstand) this path of sacred rebellion. You can create the life and world of your own design. You can live in freedom, fulfillment, authentic expression, and joy.
Best part? You don't have to wait for someday. You can live that life today.

MY STORY DIDN'T START WITH HAPPILY EPIC AFTER. *I* WROTE THAT ENDING AND I'M HERE TO SHOW YOU HOW TO WRITE YOURS.
It was October 16, 2008.
I lay on the credit union floor, tummy down and fingers pressed against the rough industrial carpet as the gunman closed the door to our office. I was working as an assistant manager at the time — one more job in a long line of disappointments.
Now it seemed, as I listened to Mr. Bandana closing the door, that "Assistant Branch Manager" would be my final title. I couldn't see him from the ground, but I imagined him locking the door, stepping back over to me, and putting a bullet into my head. No scenes flashed before my eyes. I didn't even feel panic. Instead, as I lay there waiting to die, all I felt was a deep regret that I hadn't done more with my life.
I would die before I even had the chance to live.
And it was all my fault.
Not because I'd asked for it or called it to me (the Law of Attraction is more than 1+1 = 2), but because — out of all the chances I'd had to taste life… and there were many — I'd turned them all down because I didn't have the time or the funds or the courage to take a risk.
Practical Deb had had a path to follow… And now I would be dead.
Wasn't my life worth more than that? Wasn't I?
Not to ruin the ending, but I survived.
I fought and clawed and cried my way through post-traumatic stress disorder with all its accompanying friends: depression, anxiety, high suicidality and panic (yep, it finally hit me).
Traversing PTSD and navigating the too-many-to-count dark nights of the soul was the undoing of the me that had existed up until then — a young woman always dreaming of the "someday" when I might feel more fulfilled, more alive, and more whole.
I even landed myself in a hospital because I didn't want to stay on this planet anymore. It was one of the most terrifying and difficult decisions I've ever made; it was also one of the best.
Through the healing process, I learned how to shed the rules I'd been living by and rewrite them into rules that both empowered and emancipated me.
The first rule I wrote down: Live by your own set of rules.
That was the moment. The moment my life changed. The moment I took control. The moment I chose ME and my life and my dreams.
And I never looked back.
My deeply personal and spiritual work led me on my own path to discovering my magic. I was reborn like a Phoenix rising from the ashes — more powerful than ever before.
In that rebirth, I shed old stories and narratives, learned to love myself, leaned into my magical gifts, and leapt after my own dreams.
I learned when to fight, when to nurture, and when to ask for help. I learned to trust my own voice and intuition.
And I learned that in being 100% authentic to myself and my dreams (along with pouring love and forgiveness into the world around me), that I empowered others to do the same.
Now I'm committed to helping you create all of this for yourself.
(Not the scars part… the self-love, live-true-to-yourself, make-your-dreams come true part.)
You deserve a life that fills you… and I'm here to show you the way.

SOUL-SEER, MAGIC AWAKENER, UNICORN LOVER, MOVEMENT MAKER
NOW I get to live my Soul Song every day!!! I get to:
sleep in (this is totally important to me).
collect ridiculous amounts of unicorn paraphernalia and die my hair bright pink.
have deep, meaningful conversations with creative entrepreneurs, magic makers, and big dreamers — helping them find and embrace the courage to live in their truest expression.
pursue my passions in writing.
speak on podcasts and stages, spreading this message that you can and you will and you are exactly the right person to do this Big Thing!!!
experience a deep, deep connection with my spouse that has only grown more fulfilling as I've traveled this road.
live reassured that I don't have to sacrifice relationships and connection to be a powerful woman leader.
travel the world (my record is 19 trips to 17 different cities in less than 12 months) as I live my Happily EPIC After, creating meaning and impact in everything I do.
It's life exactly as I design it to be, with joy, fulfillment, adventure, and feeling ALIVE… all anchored by my own set of rules.
You're looking for this kinda life, too, aren't you?
I, mean, not a life that looks exactly like mine but a life that is exactly as you imagine? Where your creativity, your dreams, your desires, your magic aren't a burden but the path to set you free?
Then you're exactly where you need to be.

A FEW FUN SNACK-SIZED FACTS
I am a natural brunette. (But don't tell my aunt. She thinks God made me a blonde.)
I love almost any word that ends in "gasm" — orgasm, aha-gasm, foodgasm, wordgasm.
I tend to make up my own words when I can't find ones that suit me (See "gasm" note above.)
I am an Essence of Creation.
I love to write fiction — urban fantasy with a little-bit-o steamy romance on the side. (Funny enough, I'm actually an international bestselling author in nonfiction.)
If I could conjure my own patronus I would be a pegasus-unicorn-phoenix mix with a splice of dragon (because I just can't decide).
My go-to karaoke song is "Vanilla Ice" — dun dun dun da da dun dun.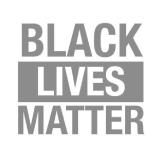 "I either create the life I want or I don't. It's not just going to happen to me."
-Debbie Burns
DO YOU NEED MORE GLITTER IN YOUR INBOX?